Cellular Trail Cameras: Benefits and Best Models
August 25, 2022
Are trail cameras worth it? Absolutely! Learn the benefits of adding a cellular trail camera to your deer mineral site and the best Browning models to buy.
---
In this blog Andrea Rothove—avid hunter, outdoor enthusiast, and hunting instructor—talks about cellular trail cams with real-time updates. Andrea is the founder of Huntress View, a hunting website and blog that helps women learn about hunting and the outdoors from other women. She also works for Browning Trail Cameras. Here Andrea shares expertise about the benefits of cellular trail cameras and recommendations for finding one that's best for you.
My love for trail cameras began 16 years ago when I first began deer hunting. It was the excitement of the unknown, never knowing what images I'd get on my trail camera, that reeled me in. From there I started using game cameras year-round—not just for hunting purposes, but to get unique images of specific animals at each camera location.
One of my trail camera setups captured images of waterfowl from my Browning Trail Camera carefully mounted above the water level in my pond. The picture caught the eye of Tom Rainey, marketing manager at Browning Trail Cameras. That same year I met Tom at the Archery Trade Association show. We began talking about how we could collaborate, and not long after I started working with Browning Trail Cameras as a social media specialist.
In this post, I'll share some of my experience working with trail cams, the benefits of cellular trail cams, and which Browning models are the best for the money.
5 Benefits of Cellular Trail Cams
I still remember my first game camera. There were no SD cards you could quickly insert into a laptop or other device to view images instantly, and the camera certainly didn't send images directly to your phone. No, it had 35mm film that had to be taken to your local Wal-Mart or photography store to be developed. How the times—and technology—have changed!
Trail cameras with 35mm film are now a thing of the past and mobile trail cameras are all the rage. They can still be used as a traditional trail camera with an SD card you swap out and view on your computer. But what's even better? Now with real-time updates sent to your mobile phone, you don't even have to do that.
Whether you use a cellular trail camera for hunting purposes, surveillance or just pure enjoyment, there's no denying they're incredibly convenient. Here are five benefits cellular trail cams offer hunters and wildlife enthusiasts.
1. View Images Remotely
Cellular trail cameras make it possible to view the images and videos directly on your phone without having to physically be around the camera. This is especially great for deer hunters who want to be scent cautious, or for those who have a trail camera in a more remote location or on a property that is miles or even states away.
2. Control Camera Settings Remotely
Through the cellular trail camera's app that is downloaded to your phone you can control the camera settings, update the date and time, and view/save/delete images and videos, all without being anywhere near the camera.
3. Set Real-Time or Scheduled Updates
You can also control whether you receive your images in real time or by a set schedule. To do this, you need to have a good signal from the network provider on the property where you hang your cellular camera. For example, Browning Trail Cameras has a Defender Wireless cellular camera that is available in either AT&T or Verizon versions. If you purchase an AT&T model, then you will need to place that camera in a location that has a good AT&T signal, and vice versa, regardless of who your actual phone carrier is.
4. Gather Hunting Intel
This fall I was able to get some helpful deer hunting intel while using my cellular camera. I had my camera next to a tree stand that was deep in the woods. It was set up to send me images in real time so I'd be notified if deer were by my stand. If deer were nearby when I was ready to head there, I'd opt to hunt elsewhere instead of spooking them.
5. Take Incredible Game Photos
Aside from the convenience factor, cellular trail camera image and video quality is great as well! Some of my most beautiful trail cam images have come from my Browning Defender Wireless. Like this one!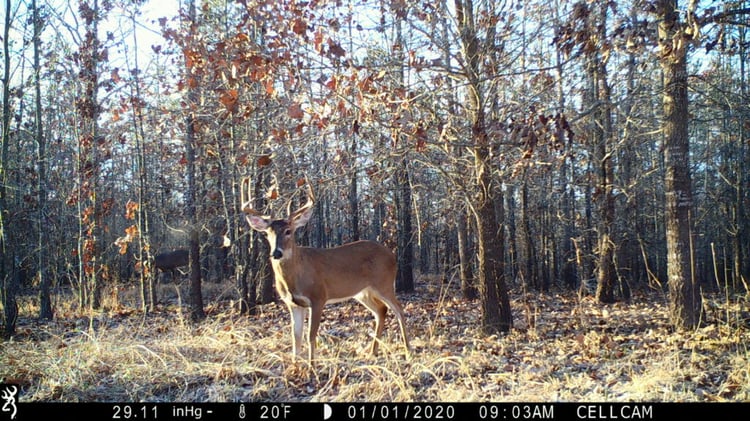 Best Cellular Trail Camera Recommendations
Whether you're new to cellular trail cameras or have used them for a while, there are a couple different models I suggest trying.
Browning Defender Pro Scout Max
For newbies, check out the user-friendly Defender Pro Scout Max. It's a great starter game cam with solid features like:
Takes 20MP images.
Records beautiful video with audio.
Has a Standard IR flash, which means it has a faint red glow at nighttime when the camera is triggered.
Runs off 8 AA batteries and has a long battery life.
Browning Defender Ridgeline Pro
If you're a little more advanced with trail cameras, give the Browning Defender Ridgeline Pro a try. It's also user-friendly but has a few more bells and whistles that trail cam enthusiasts may enjoy. Here are some features I love:
New RADIANT 4 Infrared Illumination System enhances clarity and range in night photos and videos.

Takes crisp 20MP images.
Records 1920 x 1080p FHD videos with sound/

Dual-carrier technology, with both AT&T and Verizon pre-installed. Simply pick the cellular carrier that offers the best coverage on your property.

Runs off of 16 AA batteries.
Both Browning trail cameras are top-rated, transmit HD images and video clips over a nationwide 4G LTE network, and come in either an AT&T or Verizon model.
I'm sure I'm not the only one thankful for the advancements in trail camera technology through the years. And I'm excited to see the technological advancements of cellular cameras in the future!
—Andrea Rothove, Huntress View
How to Draw Deer to Trail Cameras
If you're not getting any action or good pics from your trail camera, it may be in the wrong location or you're using the wrong (or no) attractant. Check out this blog for tips on how to create a successful mineral and game camera site.
If you've already got a great setup, drawing deer and other critters to your trail cam is as easy as setting out a Trophy Rock mineral lick. Just place it on a stump, stand, or other raised surface, then turn on your camera and enjoy the show. Trophy Rock is the perfect trail cam companion! Click below to shop the Rock today.
© Redmond Hunt 2022. All rights reserved.
YOU MAY ALSO LIKE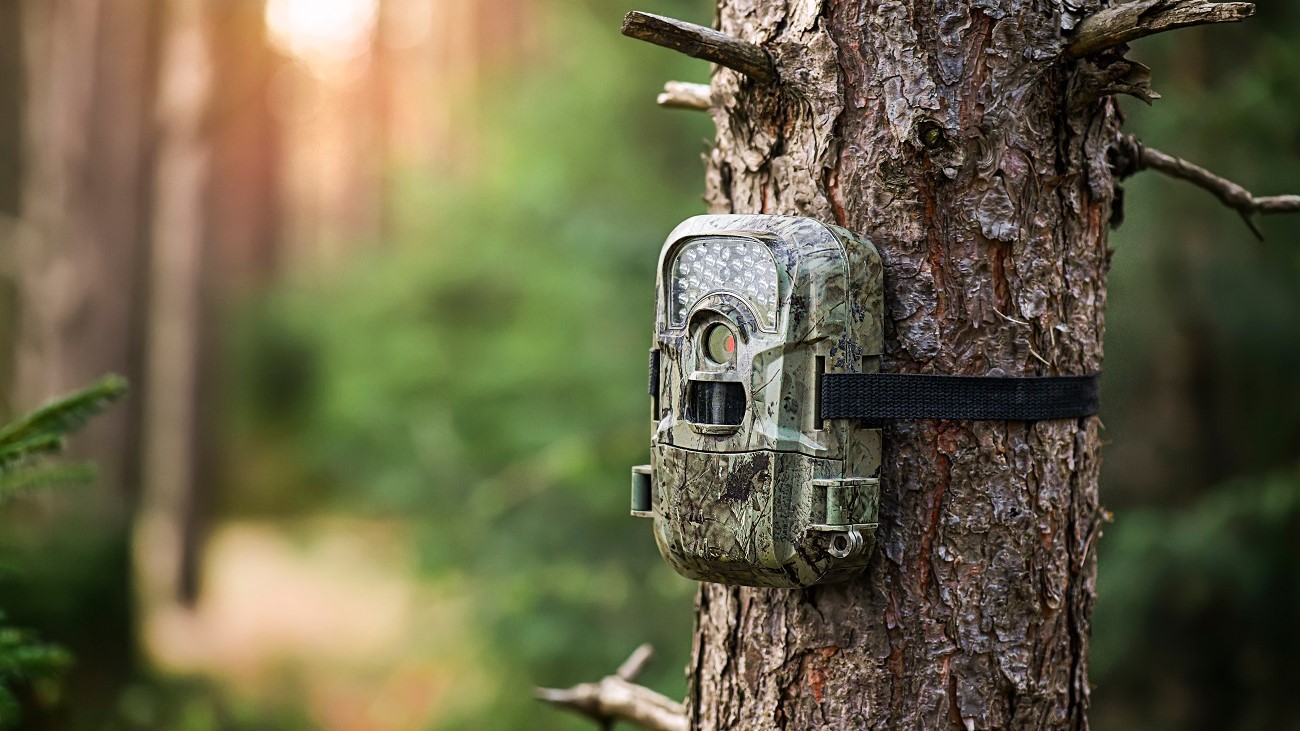 Top 5 Trail Camera Frustrations SOLVED (By Experts)
If you use a trail camera, you know how frustrating it is when things go awry in the field. Maybe...