Huntress View's Favorite Women's Hunting Gear & Apparel
April 15, 2022
Searching for the best women's hunting clothing and gear? Huntress View shares pro tips and top picks for women's hunting apparel brands, boots, and packs.
---
In this article Andrea Rothove—avid hunter, outdoor enthusiast, and hunting instructor—talks about the best hunting gear and clothes for women hunters. Andrea is the founder of Huntress View, a website that helps women learn about hunting and the outdoors. Here Andrea shares what women's hunting brands she prefers and recommendations for finding gear that works for you.
When I first began hunting in 2006, women's hunting apparel was only just becoming available. Those early days I spent many cold mornings in my tree stand wearing baggy men's camo that didn't fit right or keep me warm.
Eventually, I was able to add some proper women's clothing to my arsenal. Now there are many options available for women—not only in apparel, but gear as well! Here is my list of tried-and-true women's hunting clothes that have worked for me over the years and may outfit you well too.
Women's Hunting Clothing
Long gone are the days of women wearing bad-fitting, uncomfortable hunting clothes. You've got options and you don't have to settle! However, you do still need to shop your choices to find out what works best for you. Check off these four factors when hunting for outdoor clothing:
Fit
Comfort
Warmth
Functionality
First, try on clothing to make sure it's comfortable, warm, and easy to move in. Also leave room for layers. A layering system is especially important if you plan to hunt in the cold fall and winter months. A good Merino wool base layer, cotton mid layer, and waterproof outer layer has never done me wrong. Here are four women's hunting clothes brands I both use and recommend:
Women's Hunting Boots
Picking out a pair of shoes for hunting is not a time for a woman to be delicate—or overly concerned with fashion. Remember, you're pulling on protection to carry you through snaky grass or over rough terrain, and you'll likely be in the same footwear for hours. So, before selecting women's hunting shoes, first determine these three things:
What kind of weather you'll be in
The type of terrain
And how active the hunt will be
These factors should guide your footwear. For example, if you're going on a spot-and-stalk hunt out west, you likely won't want tall rubber boots. Likewise, if you're hunting whitetail in the Midwest and spending hours in a tree stand, you don't need to wear thick-soled hiking boots.
Once you've nailed down the type of hunt and locale, you can narrow your options and find the woman hunting boot that works best. Here are brands I like with a variety of options to suit the terrain you may be traversing:
Socks
A good quality wool hunting sock is just as important as selecting the proper boots, and thicker does not always mean better! I have much better luck keeping my feet warm with a thinner sock and material that wicks sweat (like Merino wool) than with a super thick sock that makes my feet sweat. Remember, sweating equals cold feet—which is never fun.
Sock selection is one piece of apparel where the lines blur between women and men. I've tried the following men/women's hunting socks with great results:
Women's Hunting Pack
Women-specific hunting packs are pretty new to the hunting world—and it makes sense we need different options to fit a woman's frame. Whether you use a smaller fanny pack or full backpack depends on preference and type of hunt.
Certain situations may require a full backpack—like a western backcountry hunter who needs to haul out game. I hunt whitetails from my tree stand here in the Midwest, so I prefer to use a smaller fanny pack. Once you pick the type of pack you need, there are a few other options to consider.
Fanny Pack
A fanny pack is a unisex item that I feel fits a woman just as well as a man. However, there are certain things I look for—like compartments for organization, hand muff options, and overall size. I want plenty of pockets to stow my gear so I can easily reach for it when needed, but don't want it too bulky. I also like having a built-in hand warmer, as my fingers often get cold.
One fanny pack has been my absolute favorite for years and has all the options mentioned above. This is my pick for best women's hunting pack:
Backpack
When searching for women's hunting backpacks, look for one that's comfortable, lightweight and durable. Many also come with a water bladder to carry water easily and without bulkiness. If you plan on hauling out meat, make sure there's plenty of room for that as well. This ALPS women's hunting pack has versatile options and is designed to fit a woman's frame: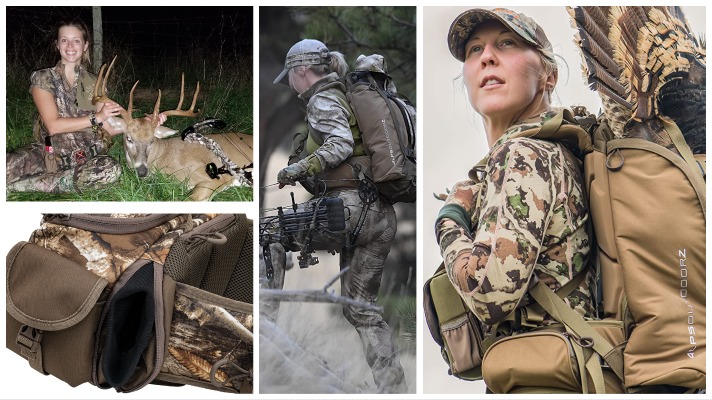 Women's Scent Control for Hunting
If you're hunting big game, a good scent control regimen is a must. Washing your hunting clothes with scent-control laundry detergent and storing them in a scent-proof bag or compartment is the first place to start. I've had great results with a variety of brands. Here are my favorite:
Hunting Hygiene Products
Okay, so what about scent-control products for your hair? Not all are created with a woman's long locks in mind—and even some that are don't deliver results you can tolerate. I'm talking hair that feels greasy at the scalp, dry on the ends, dirty and just plain gross. I know hunting isn't a beauty competition, but you still want to feel good and clean, and you really don't want your hair to be damaged.
I've tried many brands over the years and finally found several I love and recommend to women. Some have great moisturizing body washes and lotions as well. These are my picks for hygiene products and women's scent-free shampoo and conditioner for hunting: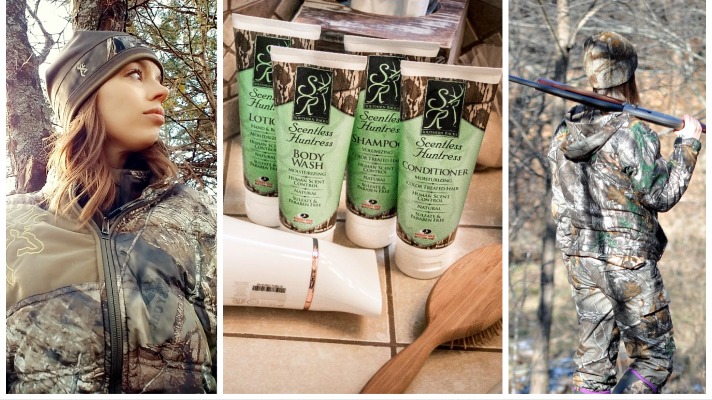 The hunting industry has come a long way in providing women quality hunting apparel and products. Instead of being limited to just one women's option or brand, we now have many! I hope these tips make your purchasing decisions easier for the upcoming hunting season.
Looking for quality gear for the male hunter in your life? Click the button below to get Redmond Hunt videographer, hunter, and hunting apparel creator Skylyn Christensen's top picks!
© Redmond Hunt 2022. All rights reserved.
YOU MAY ALSO LIKE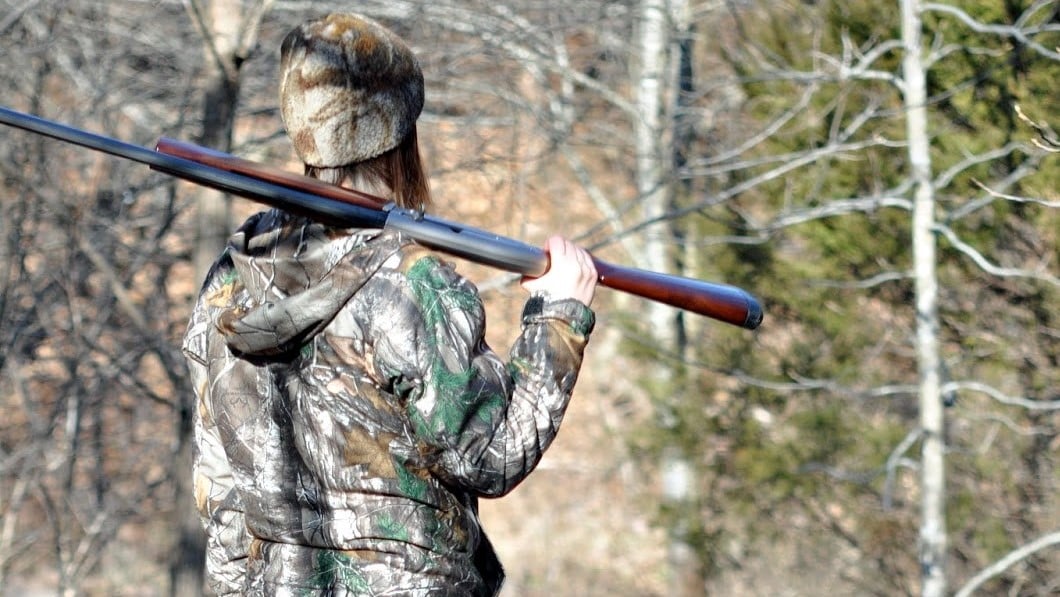 How to Beat the Deer Hunting Blues
In this post, Andrea Rothove—avid hunter, outdoor enthusiast, and hunting instructor—shares her...