Foraging and Frying Morel Mushrooms | Redmond Hunt Recipes
February 18, 2022
Learn how to fry morel mushrooms in this easy recipe! Foraged morel mushrooms are breaded in pretzel crumbs to create crispy fried morels you'll love.
---
Morel mushroom season wraps up in May in most places, but in northern areas of the country you still may have another week or two to forage this elusive delicacy. Morels are cone-shaped, spongelike mushrooms found in moist, woodsy areas usually from late March to May—though some can still be found into the first of June.
Unlike the slimy texture of other mushroom varieties, morels are meaty, earthy, and nutty. And if you're a shroom hunter familiar with this edible fungi, you know they're also highly sought after and can be hard to hunt down. But the search is worth it, especially if you've got a few tried-and-true recipes on hand to toss these tasty wild mushrooms into. If you have morels hiding in your woods, get harvesting! Then check out the breaded morel mushrooms recipe below from Andrea Rothove for a new spin on a fried favorite.
Andrea is a Redmond Hunt partner, avid hunter, and outdoors enthusiast. She lives with her family in a small town in Southern Missouri. Andrea created Huntress View, a women's hunting website and blog, in 2013 after friends expressed how much they appreciated learning hunting tips from a woman. Huntress View is a place where new and seasoned female hunters can go to gain insight on hunting, shooting, and outdoor products.
Hunting also led Andrea to another passion: cooking! She loves creating and preparing recipes from wild game she's harvested or mushrooms her family has foraged. "It really brings everything full circle and makes me appreciate the whole process even more," she said.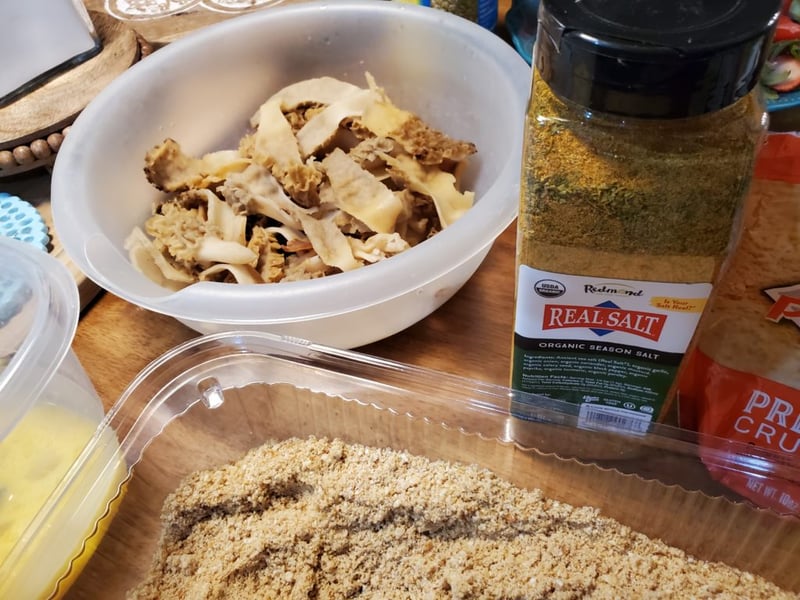 Crispy Pretzel-Crumb Breaded Morel Mushrooms
By Andrea Rothove, founder of Huntress View
It's hard to beat a good batch of fried morel mushrooms. My family and I tend to stick with what we know, which is the flour-egg-flour method when frying our morels. But this year we wanted to change it up a bit.
We found a steady supply of foraged morels, so I got a bit more adventurous with one batch. We absolutely loved the crispier results of using pretzel crumbs in place of flour! The Redmond Real Salt organic seasonings also complimented the flavor of the mushrooms and the pretzel crumbs perfectly. This will be our go-to crispy fried morels recipe from now on.
Ingredients:
Instructions:
Soak fresh morels in salt water for about 15 minutes. Swish them around to help remove any dirt and/or bugs that may be in the nooks and crannies, and rinse until clean.
Cut morel mushrooms in half lengthwise and pat dry with paper towels.
Whisk together eggs and milk in a shallow dish. Add a dash of the seasonings in the eggs for a little extra flavor.
Mix together pretzel crumbs, Redmond Season Salt and Redmond Lemon Pepper in a shallow dish.
Coat mushroom slices in egg first, then in the pretzel crumbs. From there, pan fry or deep fry morel mushrooms in hot oil (about 325–350 degrees) until done. Mushrooms are done once the coating is a nice golden brown, which should take about 5-10 minutes.
Dip in your favorite fried morel dipping sauce (my favorite is Yum Yum) or enjoy by themselves!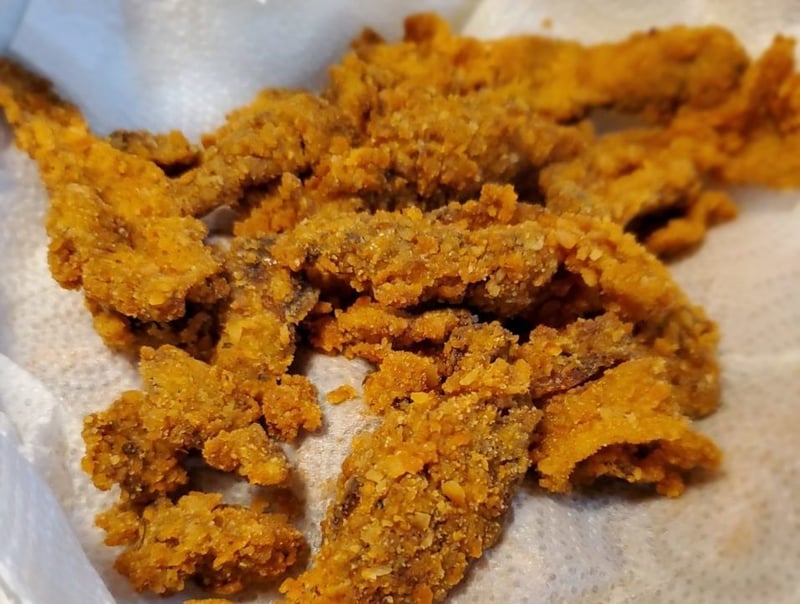 We have more Redmond Hunt recipes you may love! Click below to browse them on our blog.
© Redmond Hunt 2022. All rights reserved.
YOU MAY ALSO LIKE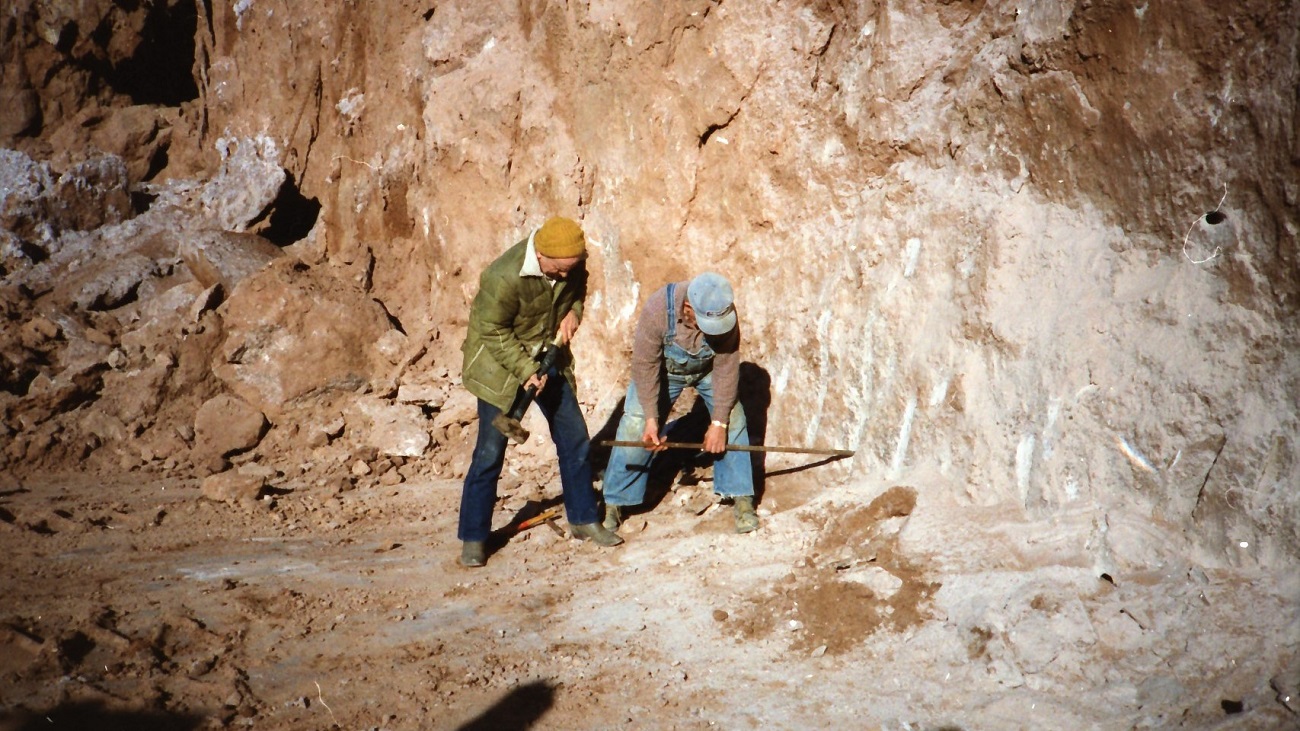 Redmond Hunt History: How Trophy Rock Was Made
At Redmond Hunt, we have a proud 16-year history of bringing you natural mineral rocks for deer....