Sky's Top 5: Best Hunting Clothes & Gear for Beginners & Pros
November 8, 2022
Searching for the best men's hunting clothing and gear? Skylyn with Redmond shares top picks for best hunting clothes brands, boots, optics and backpacks.
---
Meet Redmond Hunt videographer Skylyn Christensen! Sky is an avid hunter, incredible outdoor videographer, and co-founder of Elusive Outdoors and RidgeBelt hunting belts. In this blog, Sky gives his favorite brands for hunting clothes and gear to help beginners and pros get the goods you need without buyer's regrets.
I filmed my first mule deer hunt in high school with a buddy, a cell phone, and a cheap camcorder. I did it as a sort of digital diary so my future kids could see the awesome stuff dad did before his knees went bad.
That's when I first found a niche for filming, but my love of the outdoors didn't begin or end there. My hunting passion has deep roots—and hopefully a long future. My dad introduced me to the outdoors before I could walk, and I became a dead aim with a Daisy Red Ryder soon after.
During my teens my big brother took my hunting education in hand. Lance was serious—dead serious—about hunting. His tough-love teaching meant a knock on the head every time I snapped a twig under my boot, but he passed along his hunting secrets and took my skills to the next level.
I eventually learned how to meld in and move through the woods without alerting deer by either sound or scent. And I got a better video camera. I also learned there's a difference between hunting and hunting smart. It's an art, really, and that includes using the right gear.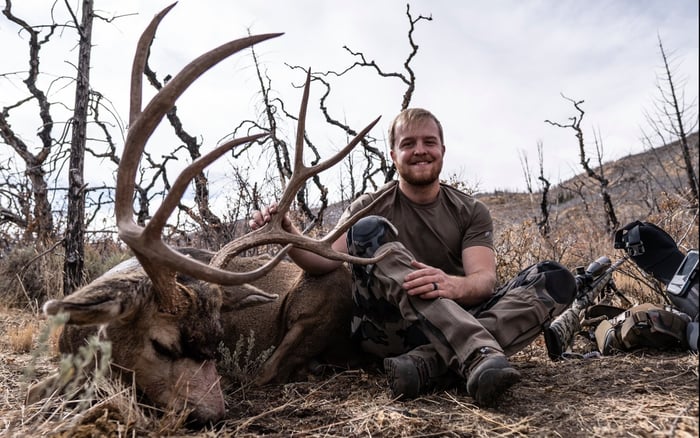 Sky's Must-Have Basic Hunting Gear
Experience has taught me what gear works and what doesn't. Eastern and western hunters are different animals, and the hunting clothes and gear they need is also very different. Here are some go-to brands I use to gear up for successful hunts in both regions.
1. Camo and Hunting Clothing
Head to any fashion rack and you'll find camo is the new black. It's everywhere. But despite fads, a hunter doesn't really need camouflage to hunt. A savvy hunter can head into the woods in their b-day suit and still bag a nice buck. Camo is, however, helpful. It breaks up your outline, helps you blend in, and—let's admit it—looks super sweet.
So how do you choose camouflage that looks great and works for you? Remember four things:
Go for lightweight but high quality.

Pick colors and patterns that blend in with the season and terrain. (I.e, don't go on a high-mountain hunt clad in desert camo.)
Choose layers, material, and insulation based on weather and when you're hunting (early, mid, or late season). My favorite base layer material is wool/merino wool for cool weather and cotton for warm. Mid layer: cotton. Outer layer: polyester, Cordura, or nylon. Outer coat insulation: feather-filled down or superdown for warmth.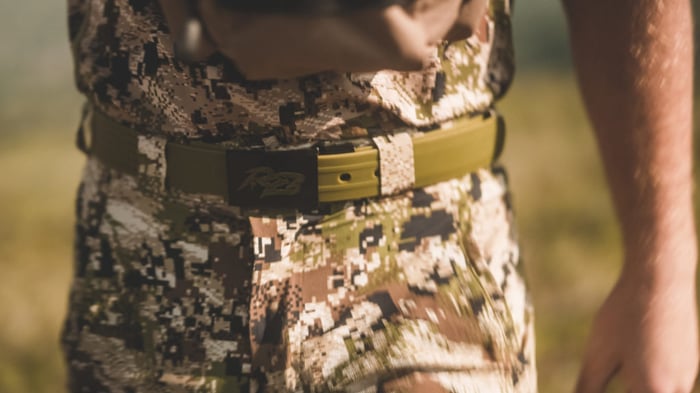 Best Camo & Hunting Clothing Brands
2. Men's Hunting Boots
If camo is optional, a solid pair of hunting boots is not. Ever hiked miles over rocky terrain or slogged through wet, knee-high grass in a lousy pair of shoes? It sucks. You get blisters. And you wish you'd sprung for better footwear.
A quality pair of boots, particularly for western hunters traversing mountainous territory, is the hunter's most important item of clothing. Consider these three things before you purchase boots:
Support.

Boot height is a personal preference, but I like something above the ankle—especially on terrain with lots of ankle twisters. If you're bowhunting in a treestand and wading through wet grass, a pair of tall rubber boots work best.

Waterproof/Weatherproof. Boots should be waterproof, insulated for warmth in winter, and breathable in summer.

Sole. Type of sole depends on the terrain you're hunting. Headed into steep, mountainous areas? Go with a stiffer sole. Going woodland or treestand hunting? Something flexible works better.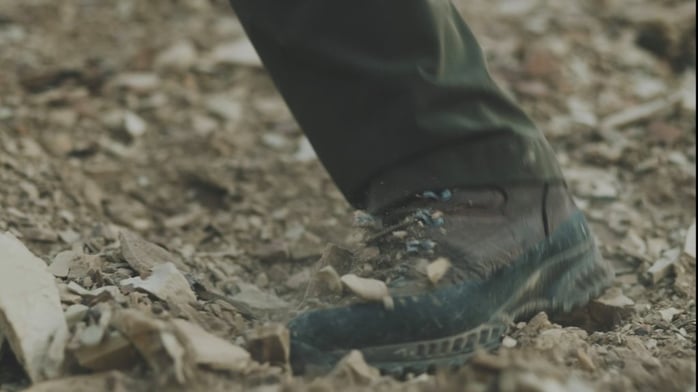 Best Men's Hunting Boots Brands
3. Hunting Optics
Having the right optics—whether that's binoculars, a spotting scope and tripod, or rangefinder—can make the difference in harvesting a deer or not. There's been a few times I've forgotten my optics at home. (Head-slap moment.) I spent the entire trip unable to see any farther than what my naked eyes could detect, and that doesn't work well in vast terrain.
So you've gotta have your glass—whatever is most important for your style of hunting. Three important things to look for when choosing it are quality, price, and the right magnification specs for your needs.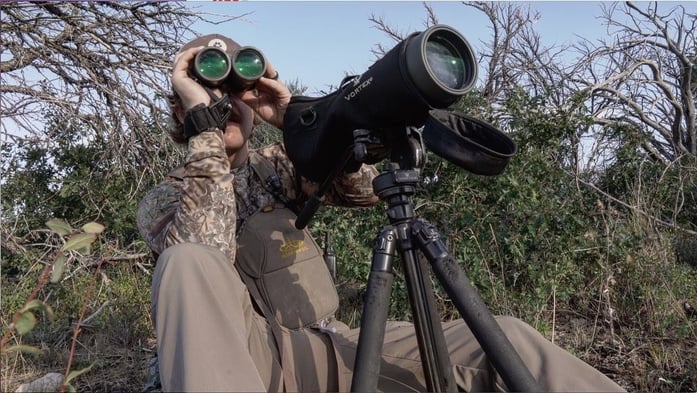 Best Hunting Optics Brands
4. Binocular Harness
Let's say you just spent a mint on a pair of binos and need a case to protect your glass. A harness is awesome, especially for western hunters. It keeps your binoculars safe, strapped securely to your chest, and provides quick access. Many harnesses also have handy side pockets for rangefinders or other devices.
Best Binocular Harness Brands
5. Men's Hunting Backpacks
A good hunting pack is one thing I recommend dropping some money into. If you're a western hunter, a frame backpack is a must to carry gear and, potentially, animal quarters. If you're hunting from a tree stand, a daypack to hold food, water, and equipment is also necessary.
Here's what to look for in both types of packs:
Lightweight when empty.

Comfortably distributes a heavy load when full.

Durable material that doesn't rip.

Good zippers that won't blow out.

Compartments that keep gear organized and easy to grab.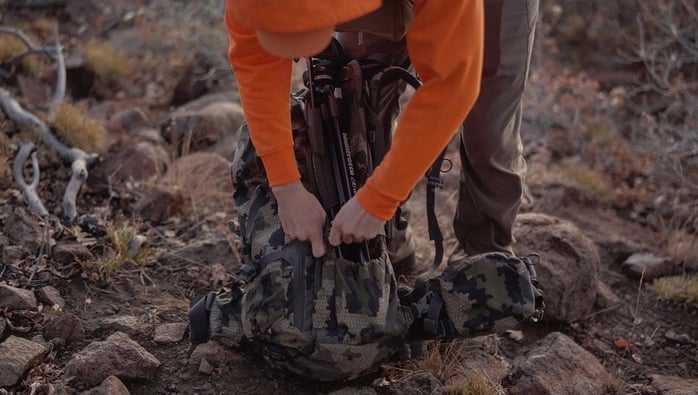 Best Hunting Backpack Brands:
Figuring out what hunting gear you need is critical—but it's not just about buying the best of everything. What will work best for the location you're headed and what you want to accomplish on your hunt? Figuring that out is way more important than the brand you use. Bottom line? Pick the gear that works best for you. See you on the trail!
Looking for good gear for the female hunter in your life? Click below to get Andrea from Huntress View's top picks!
Interested in Sky's videography work? Check out the "Beyond the Rock" video below of a Redmond Hunt trail cam contest winner's whitetail hunt.
© Redmond Hunt 2022. All rights reserved.
YOU MAY ALSO LIKE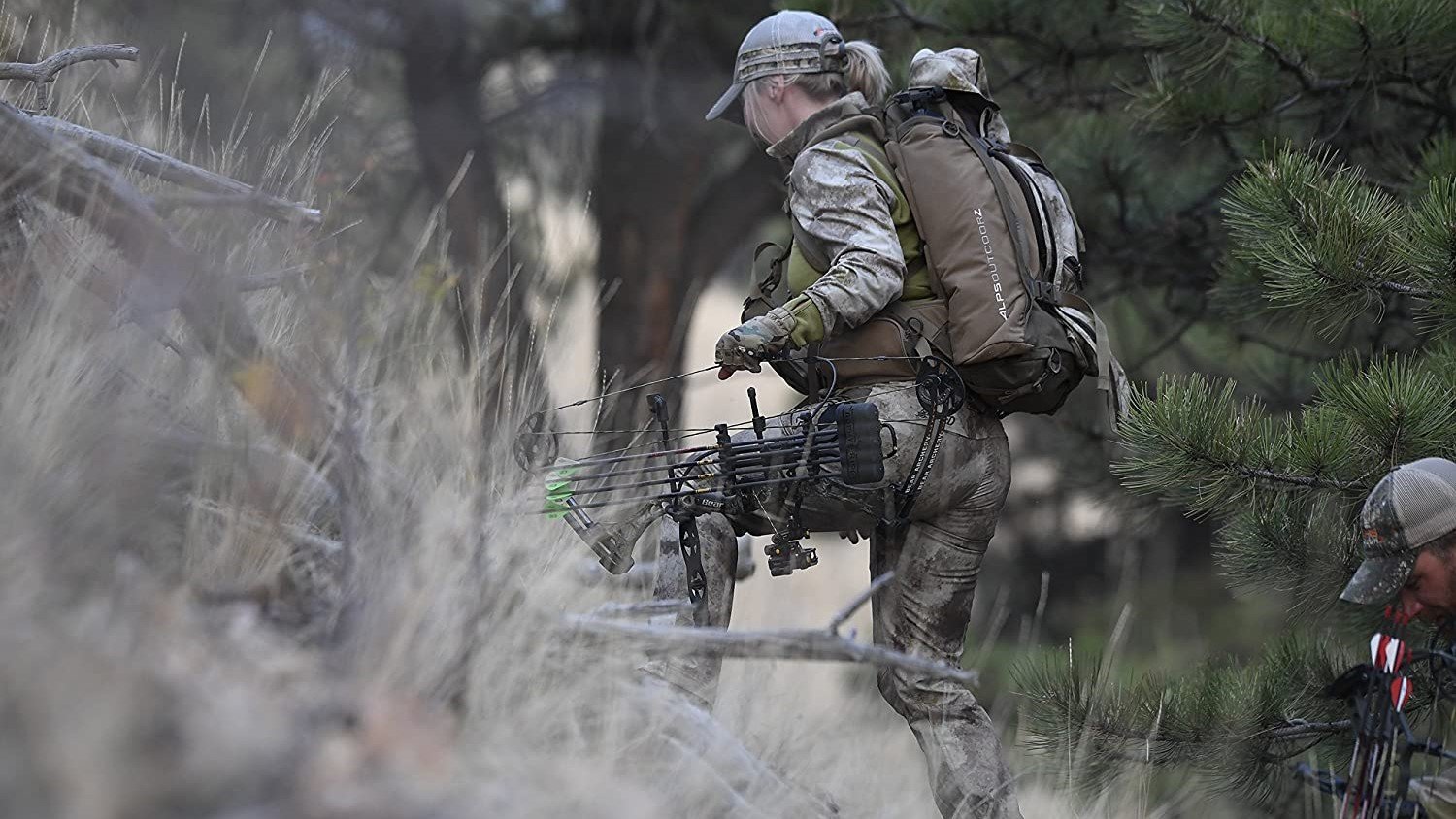 Huntress View's Favorite Women's Hunting Gear & Apparel
In this article Andrea Rothove—avid hunter, outdoor enthusiast, and hunting instructor—talks about...