Tree Stand Safety: 6 Tips to Avoid Injury
February 15, 2022
Did you know tree stands are the number one cause of deer hunting accidents? Let's cover how to stay safe in your stand this year and harvest that big buck.
---
Planning to hunt aloft this deer season? You're in good company! A huge number of deer hunters use a tree stand—a platform anchored to a tree—when they head for the woods each fall. A stand is an effective way to hunt incognito and get a clean, ethical kill shot. But at an average elevation of 20 dizzying feet above ground, stands can also pose risks. It only takes one misstep or broken strap to cause a fall and land you in the ER—or worse.
If you've had a slip or fall from your tree stand, you know the importance of having the right safety equipment and using it every single time. If you haven't had a mishap, then applying the info below can help you maintain your good record. Let's review the risks of tree stands and how to use them safely.
Tree Stand Stats
Are tree stands that dangerous? How many hunters really fall from stands? What are the odds it will ever happen to you? This Wisconsin DNR study found the more you hunt aloft, the more likely you are to fall and require medical care. Let's look at some stats.
Falls from tree stands, not firearm accidents, are the largest source of hunting-related injuries and deaths in the US (Wisconsin DNR).

Around 28% of archers have fallen/nearly fallen and 13% of firearm users have fallen/nearly fallen from a stand (Wisconsin DNR).

Approximately 1 in 3 people who hunt from a stand will experience a fall resulting in injury

(

Deer & Deer Hunting

).

Around 81% of fall victims require surgery

(

Multicenter Study

).
What Causes Falls from Stands?
These factors researched by National Hunter Ed top the list of why hunters tumble from tree stands:
Incorrectly placing or using your equipment.

Mistakes climbing into or out of your stand.

Using equipment damaged by exposure.

Hunter's lack of knowledge of equipment.

Excessive wear or stress of equipment.
Tree Stand Safety
First of all, no deer is worth dying for or breaking a leg over. That's why at Redmond Hunt, safety comes first and we practice these basics before setting up or climbing any tree stand. Every time. No exceptions. They can also help you stay safe in your stand. Let's talk about trees first.
How to Choose the Right Tree
Staying safe begins with picking a good tree–because even the best safety system isn't worth much if your tree snaps under your weight or with a little wind. So here are some things to look for:
A healthy, live tree that's sturdy enough to support your weight.

A straight tree within cover.

A tree that fits the size limits recommended in your stand's instruction manual.

A tree with rough, scaly bark (like an oak, maple, or pine) that straps can dig into.
Practice These 6 Safety Rules
Follow these recommendations to help you reduce risk, stay in your stand, and have a successful hunt. Good luck and be safe out there!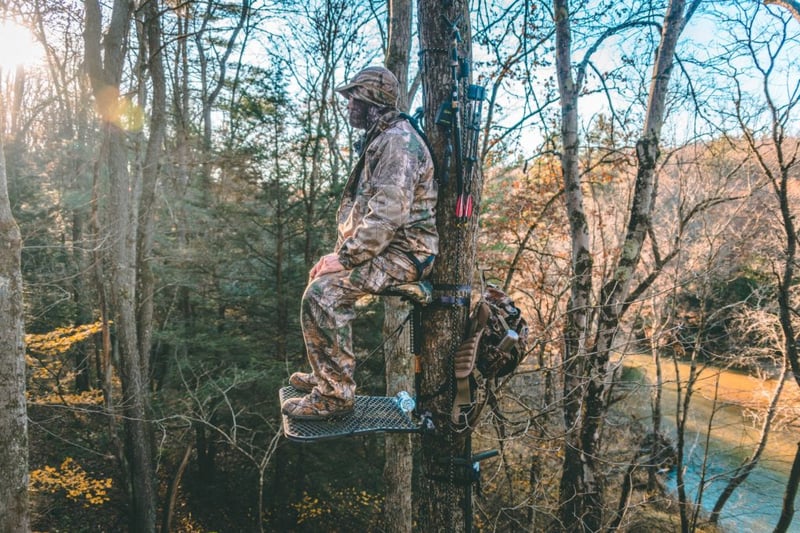 1. Inspect Equipment
Has your stand sat quiet during the off season or even been up a couple years? Then it's time for a full-on inspection that includes tree, stand, and harness. Because your equipment is at the mercy of weather and squirrels, metal may rust and straps might get chewed or frayed. Search your stand for missing components or broken or loose parts. Also make certain straps and lines are intact, steps are secure, and your harness fits and is in good condition.
2. Check Your Lifeline
A lifeline keeps you connected and safe from the time you leave the ground to when you get back down. So make sure your line is in good working order and you're clipped in before you climb— since many falls happen ascending and descending stands.
3. Wear a Harness
No exceptions, excuses, or buts here. Always wear a full-body harness to check your stand, scout, hunt—anytime you go up. The Wisconsin DNR study says only 33% of archers and 23% of firearm hunters always use a harness. We can do better and hunt safer—avoiding injury or death and a lot of stress for ourselves and families.
4. Follow the 3-Point Rule
Always have three points of contact on the steps or ladder of your stand to stay secure when climbing. That means two arms and a leg at one time or one arm and two legs. Also watch out for slippery steps from rain, frost, ice, or snow.
5. Use a Haul Line
Don't try to pack your firearm or bow and climb to your stand if you can't easily wear it. Instead, once you're secured and seated, use a heavy cord to pull up your gear or weapon.
6. Have a Hunting Plan
When it's time to hunt (or any time you're visiting your stand), tell someone which stand you're hunting and how to get there. Leave a map if needed. Then text or call your contact when you're safely secured in your stand and again when your boots are back on the ground.
Ready to test your knowledge on tree stand safety? Take this free 15-minute course from the Treestand Manufacturers Association. New to Redmond Hunt? Click below to learn more about us and get exceptional deer mineral products!
Copyright © Redmond Hunt. All rights reserved.
YOU MAY ALSO LIKE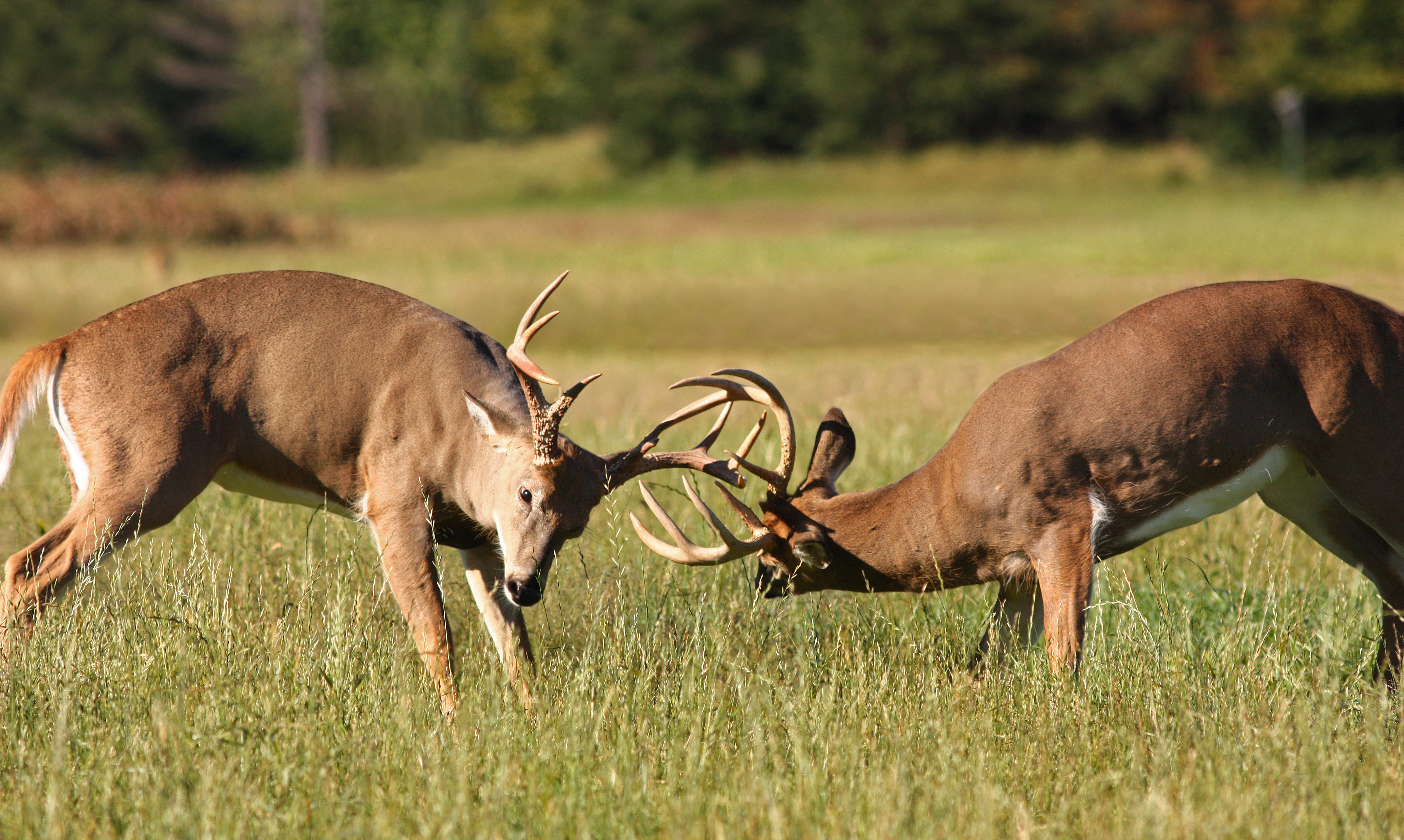 The rut is the most epic time of the year—for hunters and whitetails alike. It's the season when...