How to Beat the Deer Hunting Blues
November 18, 2022
Hunting burnout is a real thing among hunters. If you've lost interest in deer hunting, apply these five suggestions to find your love of the hunt again.
---
In this post, Andrea Rothove—avid hunter, outdoor enthusiast, and hunting instructor—shares her take on a common problem during deer season: getting burned out on hunting. Andrea is the founder of Huntress View and makes wild-game hunting a year-round passion. Get her tips below on how to beat deer hunting burnout and get back to what you love about the sport.
Are you dealing with deer-hunting blues? All hunters get burned out with hunting from time to time, whether because of a slow season, a miss you can't get out of your head, or feeling pressured to fill the freezer.
Hunting—especially bowhunting—can be tough mentally, so it's important to keep your mind in the right place to avoid burnout. After all, hunting is supposed to be something you enjoy, right? When hunting becomes less than enjoyable, it's time to step back and consider your motivations and how much time you're spending in the stand.
Here are five ways to overcome deer season burnout and get you back to hunting for the love of it.
5 Tips to Overcome Hunting Burnout
When I first started writing this article, I was sitting in my tree stand on a very slow morning bow hunt. I was tired, beginning to get bored, and eager to go home. Who knows how many times I'd already been afield during the season, without much action, and it was starting to feel monotonous. So… I climbed down, spent the next few days not hunting, and took my own advice below. It may help you as well.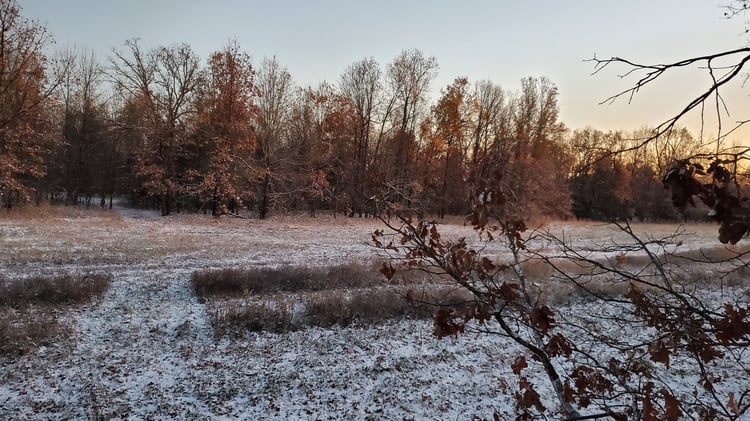 1. Take a Break
We all lead busy lives, and most of us work full-time. Hunting does not need to feel like a second job. If it starts to feel that way, it's time to take some time off. Use the time away from the woods to reevaluate your hunting game plan. Review your trail camera images and see if you detect a pattern on a target buck you hadn't noticed before. Or, if you don't want to think about hunting at all, that's ok too! Just do whatever you need to, to feel refreshed.
2. Hunt a New Location
Do you have a different property you don't hunt much or at all? Set up a stand and hunt that location for a change of scenery. If you don't have a second location, that's ok; we don't all have multiple properties to hunt on. However, you may have somewhere else on your own property you've thought of hanging a tree stand but haven't yet. Well, now is the time! Hunt that off-the-wall location and see what shows up.
3. See What Else Is in Season
Yes, it's whitetail season and we all want to tag a nice deer and get a memorable grip-'n-grin photo. But there are other animals out there that may be in season as well. Check out your local conservation website or rule book to see what else may be available to hunt right now. It's always a great time to try hunting something new.
4. Get Support from Other Hunters
If you're tired of the grind and too much alone time in the stand, get support from your local or online hunting community. I created Huntress View, a women's hunting website and blog, so other women would have a place to learn about hunting and discuss it with other women. If you're a female hunter, shoot us a message and share your story! Browse our blog articles and get inspired by other women hunter's stories and experiences. There is camaraderie in community.
5. Remember Why You Started Hunting
If you're not having fun, it's time to start back at square one. What do you love most about hunting? Think about that and the reasons why you began in the first place. After years of hunting and tagging big deer, we tend to lose sight of what initially brought us to the sport. Remember how much you've grown as a hunter. Consider your hunting accomplishments so far. Hunting is a mental game, and focusing on the good you've experienced will get your mind in a much better place.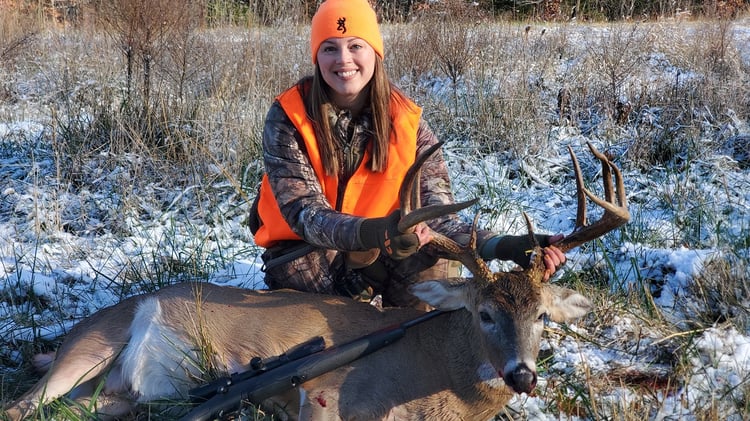 Have Fun and Enjoy the Hunt
Following my few-days sabbatical, I felt refreshed heading into our rifle hunt the following week. On opening morning, I shot my target buck—a mature nine-point I'd been spotting on my Browning trail cameras. And yet looking back… I'm not sure I would have gone hunting at all that morning had I not taken time to step back.
If you're experiencing deer hunting burnout, know that you're not alone! Follow these suggestions to help you gain perspective and recharge your batteries, and soon you'll be back enjoying the hunt and on your way to a better deer season.
— Andrea Rothove, Huntress View
We have the mineral supplements and attractants you need to grow bigger bucks, then hold and harvest them during hunting season. Click below to explore and purchase Redmond Hunt products and make your deer season simpler and more successful.
© Redmond Hunt 2022. All rights reserved.
YOU MAY ALSO LIKE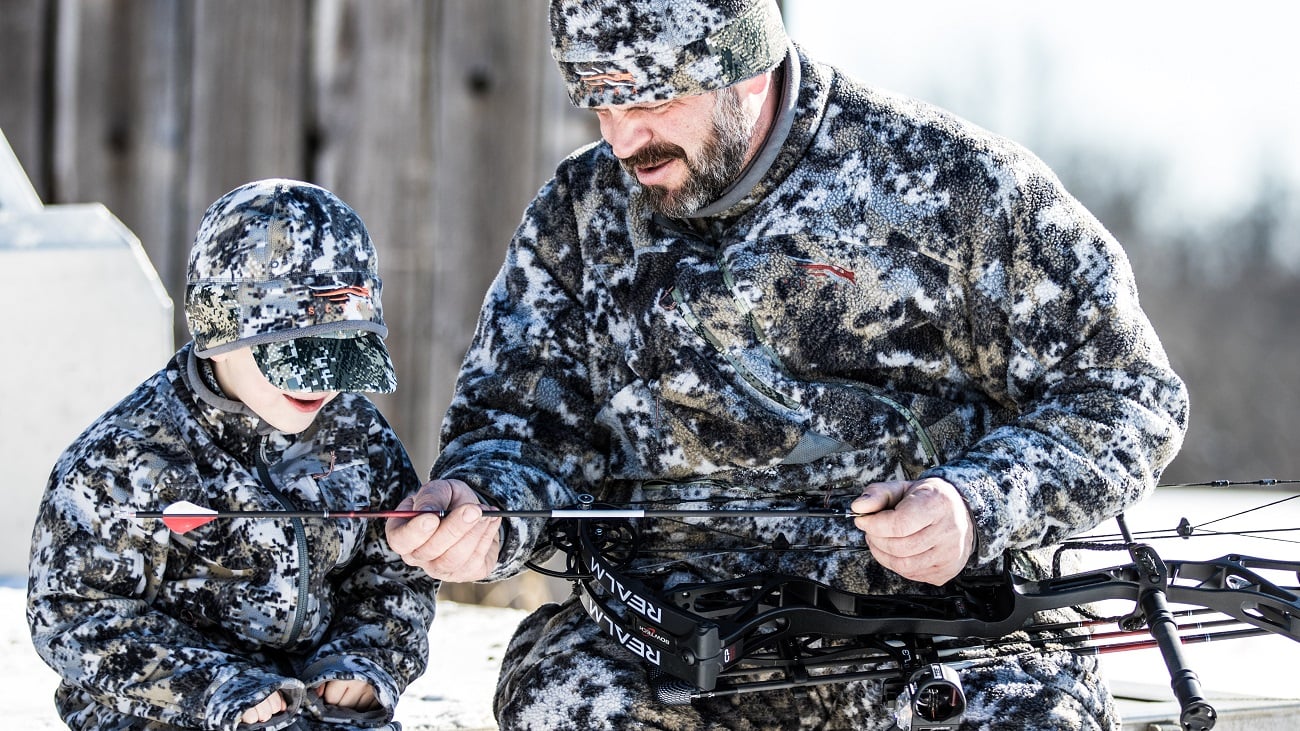 Start Hunting with Kids: When and How to Take a Child Hunting
As the cooler weather sets in, much-anticipated fall hunts begin. It's the season for brisk...